Massive Little World to publish new Autobiography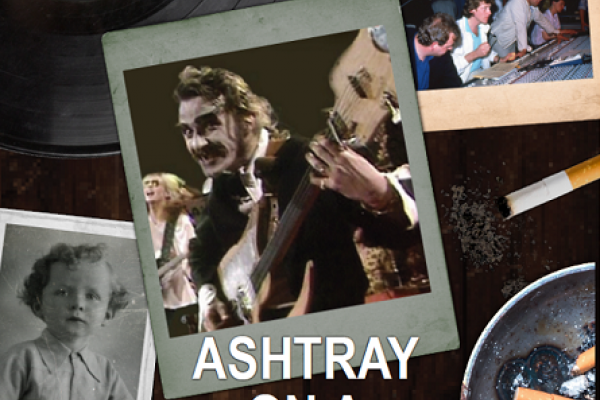 23 April 2023
Simon met up this week with music industry veteran Charley Foskett to talk about his forthcoming autobiography being released through Massive Little World.
Entitled "Ashtray on a Motorbike" it tells the story of 'An against the odds story of a Tyneside lad, as music takes him into the worlds of rock and roll legends and political movers and shakers'
The book charts his course through the Newcastle of the 1950's to the present day. We see the swinging sixties through the eyes of an artistic teenager as he hones his craft playing alongside such famous names as The Spencer Davis Group, The Animals, Cream, Chris Farlow and The Thunderbirds, Zoot Money's Big Roll Band, Jimi Hendrix and many other bands of the time.
His exploits on the road during the 1970's are hilariously detailed, a real life "Spinal Tap" existence followed by the inevitable move to London..
Charles talks candidly about his relationships, in particular his three-year involvement with the actress (in order to keep life and limb together) known in this autobiography as Madam X, giving us a very funny glimpse of how the other half lives.
As the owner of a recording studio and music production company, then record producer in the 1980's, he details the putting together of the biggest charity project of the decade, a double album which he produced, working with all the top rock and pop names of the time. Even this has a bazaar ending involving political interference and the BBC essentially killing it off on launch day.
This is a fascinating journey of someone who has experienced a thousand different lives in one lifetime. It is a tale lovingly portrayed with warmth, humour and Joie de Vivre, drawing the reader into his world and the myriad characters that inhabit it.
See the whole interview
here > >